As a first step, you've chosen the type of campaign, then set up the details. It's now time to start creating your ads. Before doing that, don't forget to choose the correct Facebook and Instagram pages. To be able to do that, you can click on the pencil icon next to the Facebook and Instagram logos.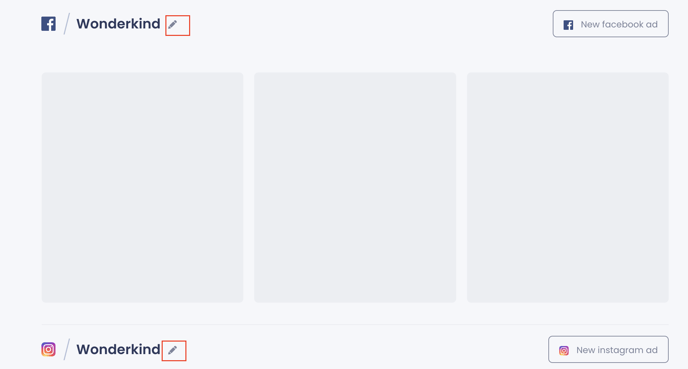 Then you can start creating Facebook Ads.
Timeline
Facebook's timeline is a great place to increase your awareness.
Firstly, click on the 'New Facebook Ad' button.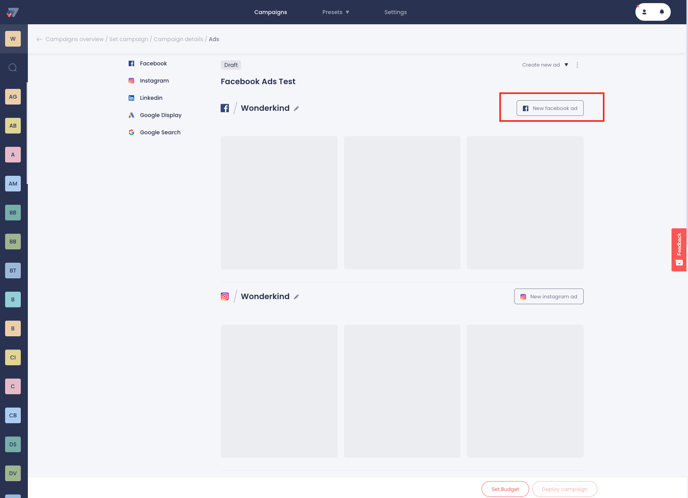 While you are in the Timeline tab, you will see two different ad types that are Post and Carousel. The process of these ads is the same. You can easily create your ads by following the next steps: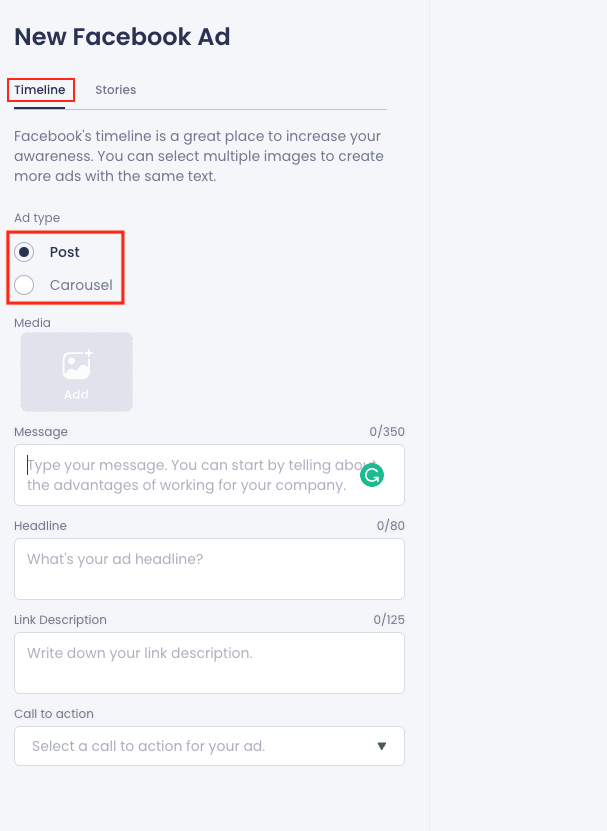 Start adding your media. While doing that, bear in mind the content requirements for Facebook. If you are not sure about your content, check this requirement sheet. You can select multiple media to create more ads with the same text. Then, enter the Message, Headline, and Link Description, and select a Call to Action for your ad.
Stories
Stories are where people share and discover content they care about in fast and fun ways.
In the Stories tab, you can only add media and a Call to Action for your ad.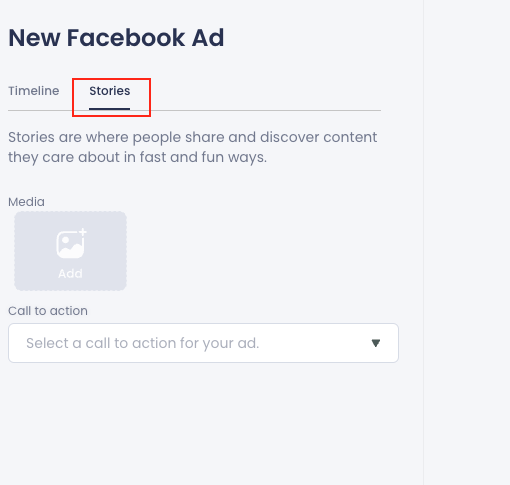 Once your ads are done, you can click on 'Create ads' at the bottom right corner of the page.
After creating your Facebook ad, you can edit, copy or delete it.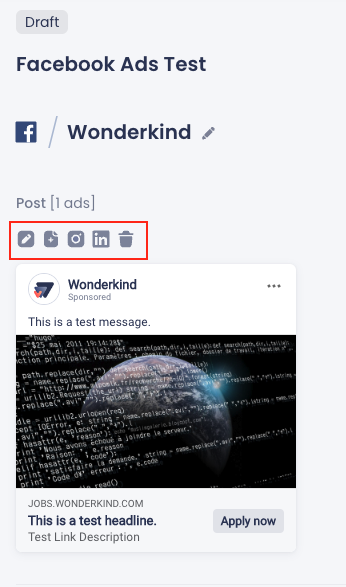 To be able to create a carousel ad, you can click on the 'copy ad' icon and it will direct you. Bear in mind that you need to add more than one media for Carousel.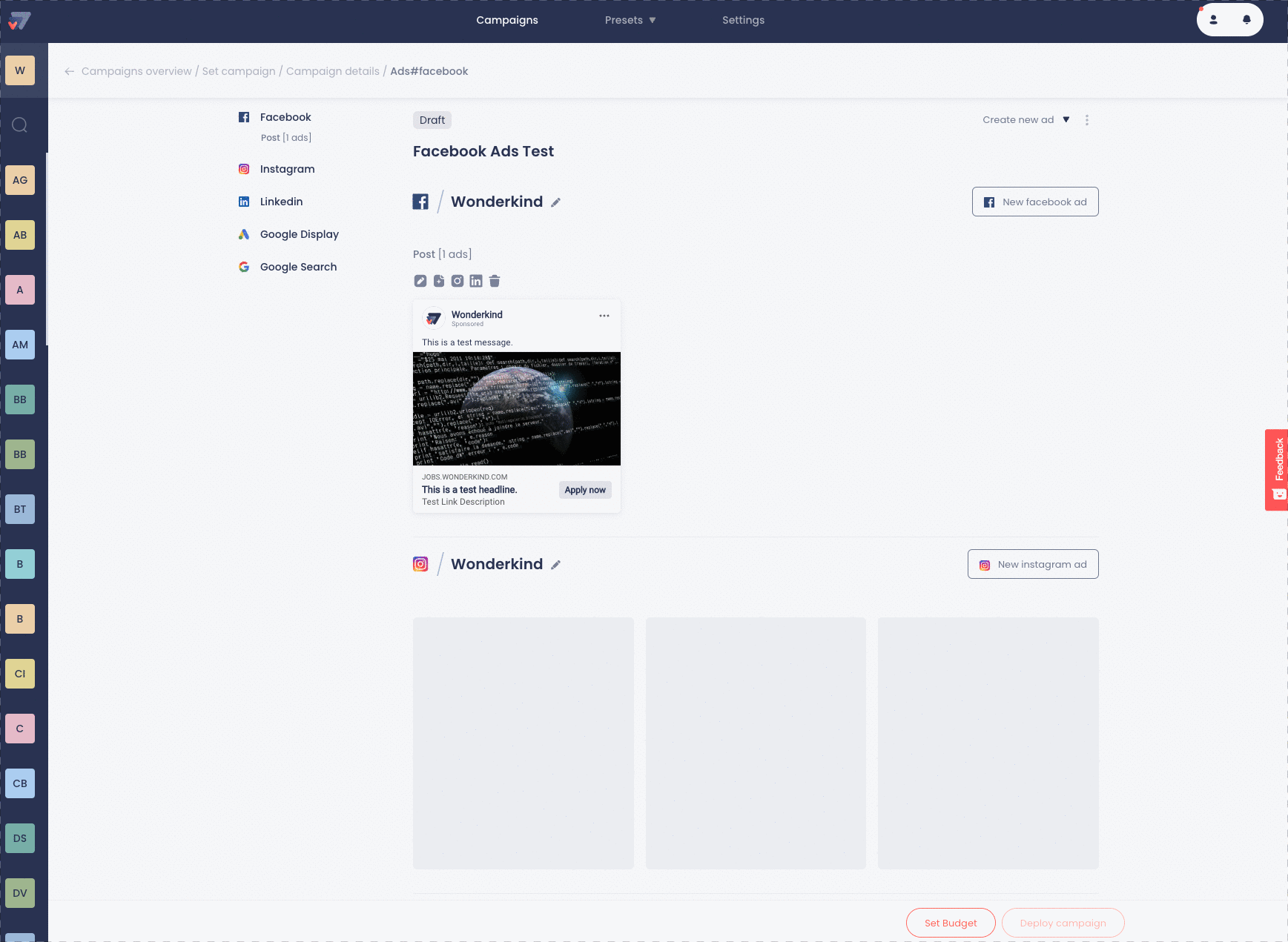 You can also copy the ad for Instagram and Linkedin by clicking on the icons above the Facebook ad.