First, create your campaign and select your campaign goal. Once you have filled in the details of your campaign, you can proceed with making a Google Display ad.
LinkedIn is the third option on your page when you scroll down. To begin, select 'New LinkedIn ad' on the right-hand side of your screen.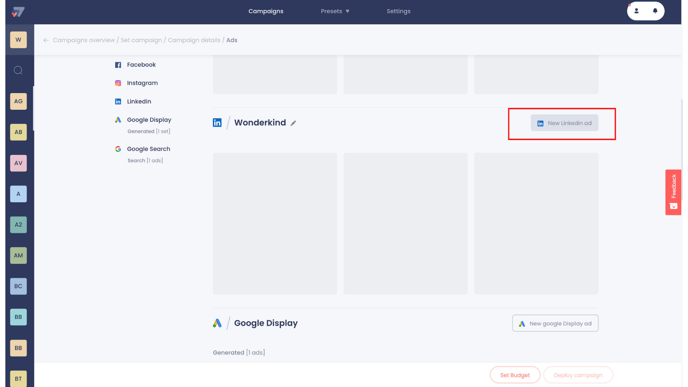 Then, you can fill in the details of your ad and upload pictures. You can see the preview of your ad on the right-hand side of your screen. Once you are happy, you can click 'Create ad' on the bottom right of your screen.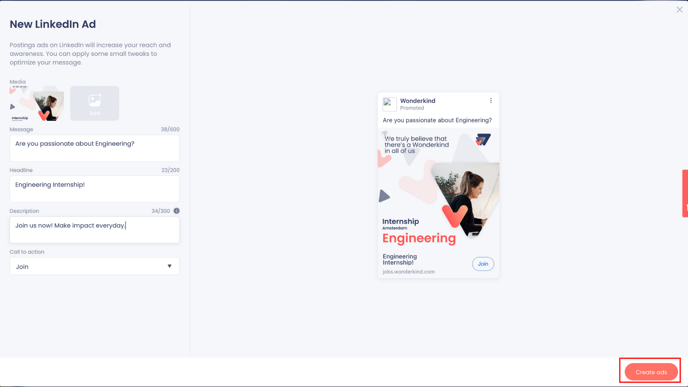 ❗️ LinkedIn does not automatically set a radius when the campaign is deployed.
For this reason, please make sure to add up to 5 locations, preferably with a large city included, before launching the campaign.
Before deploying your campaign, please make sure that the Language selected matches the targeted location.
And there you have it! Your LinkedIn ad has been successfully created.