In this article, you can find a step-by-step guide on how to connect your TikTok account to our platform.
How to connect an existing TikTok account
If you already have a TikTok account but need help connecting your account to Wonderkind TikTok Account, here are some quick easy steps to doing so!
In the TikTok Business Center, click on:
1. Assets.
2. TikTok Account.
3. Add TikTok Account.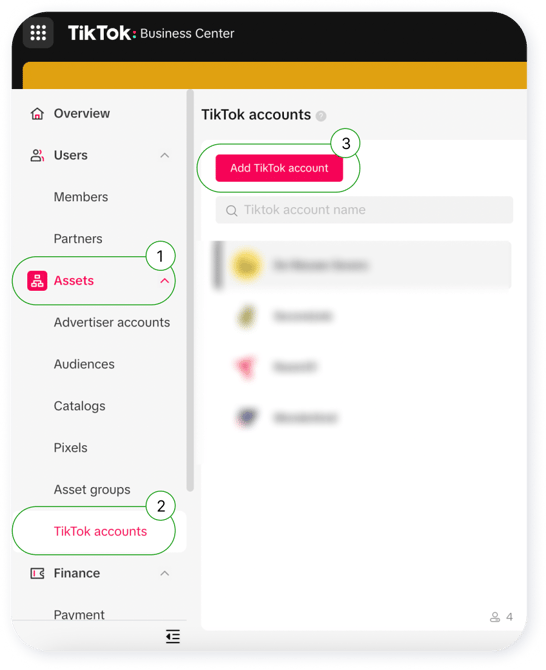 4. You will then see this screen where you will need to enter Wonderkind's Business Center ID: 6941310691844358145
5. Choose the level of "Admin" permission you want to give and click "Send".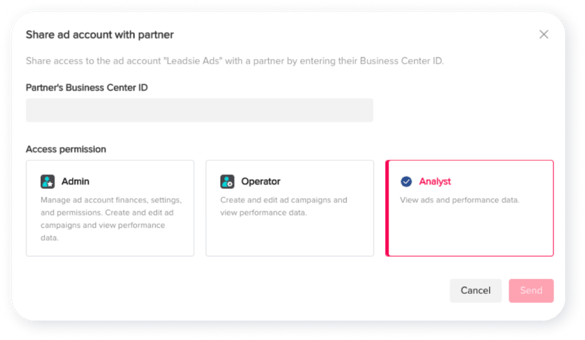 Done! Invitation sent, now we can help manage and run your campaigns smoothly!

Connecting TikTok Account via QR Code

1. Open up your TikTok account on the app.
2. Scan the QR code.
3. Voila! You now have access to run ads through the Wonderkind account!
ℹ️ Please note: This option is only applicable to existing TikTok accounts on the TikTok app.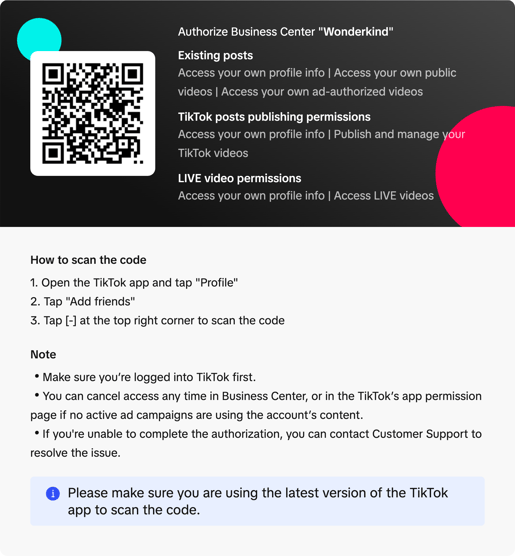 Now, you have successfully connected your TikTok account to Wonderkind! For any questions on the above process, please reach out to support@wonderkind.com!